Missy GH-1191 (LTF to Forever Home)
WOW!  What a year it has been for Missy!  On October 26, 2022, Missy was officially adopted by her loving foster mom, who provided exceptional care, and was her personal driver for a year of many, many Vet and PT rehab appointments leading up to and following her FHO Surgery.  It was determined Missy should lead a wonderful life without a second hip surgery, and once she was cleared by the Surgical and PT Specialists at CVSS and VOSM, her Foster Mom knew this sweet gal wasn't going anywhere.  Huge thanks to her vets at Brookeville Animal Hospital too… and of course to her foster family. Missy is a very lucky girl indeed!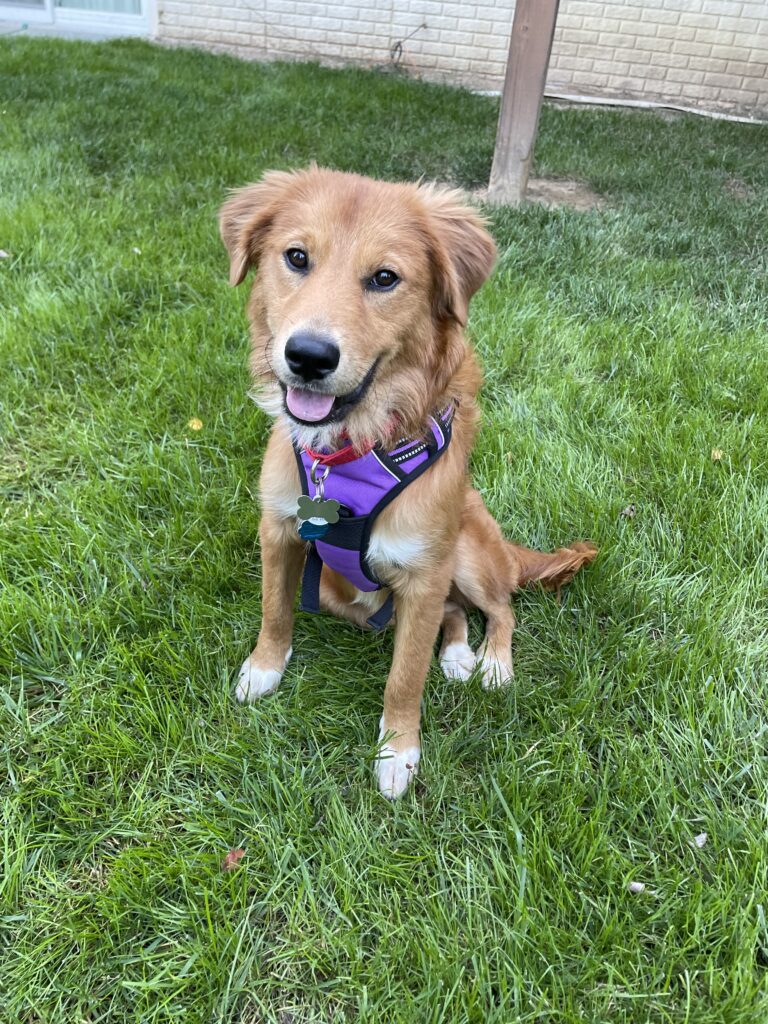 Update 1-11-2022
Missy will soon be celebrating her first Birthday in early February, and is closing in on 50 pounds (still very petite) and her foster mom had her DNA checked. The mix is a little surprising since she is now full grown. Missy is: 50% Great Pyrenees, 23.6% Rottweiler, 16.3% Golden Retriever, 10.1% Chow Chow. With this mix, surprising how small she is – but a good mix indeed for this super sweet girl.
Missy still loves her walks and going to the dog park, but tires easily, even with her pain and anti-inflammatory medications. After her surgical consult appointment in December, we learned both hips are impacted and arthritis is already settling in. Collectively, the Board with input from her vet and specialists and foster mom, determined Missy is a good candidate for FHO surgery. A FHO, or femoral head ostectomy, is a surgical procedure that aims to restore pain-free mobility to a diseased or damaged hip, by removing the head and neck of the femur (the long leg bone or thighbone). She will first be spayed, and then her first FHO surgery will occur later in February. She will start PT at home, supplemented by specialists about 2 weeks post surgery. Her second FHO can occur as early as 6 weeks later, and will be scheduled when recommended by her surgeon. Overall, recovery time is quicker with an FHO (versus THR), risk of complications for the rest of her life are minimal, with a significantly lower overall cost than doing two THRs. Everyone wants to see this sweet girl pain free and getting to the business of living life to the fullest as soon as possible.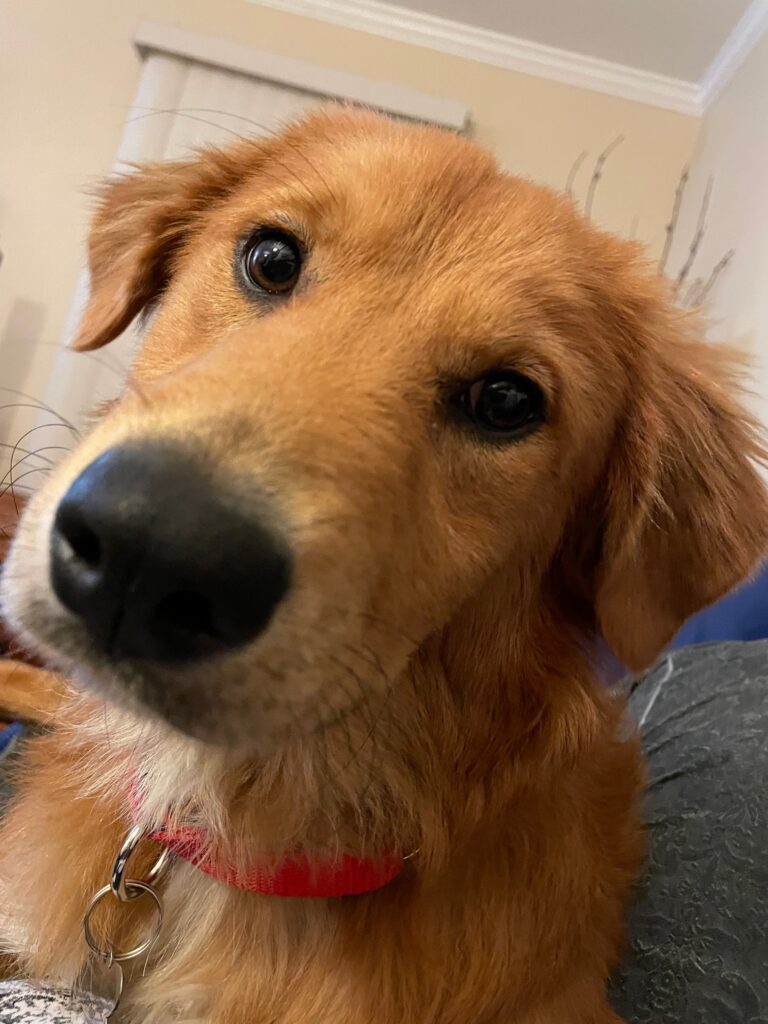 AT ARRIVAL.. sweet 9-month old Missy, was an owner surrender to GoldHeart on October 14. We were told she is a golden-retriever mix, and weighs in at just 37 pounds. Isn't she adorable? Her family did not have her very long and decided they were not ready for a dog. We were told she had some potty-training issues and a limp, and unfortunately news from the Vet revealed bigger problems for this little lady.
While we are optimistic her medical issues can be addressed, it will take many months, so she is temporarily posted as a Long Term Foster (LTF) until such time that she is ready to look for a forever home. Her foster home is new to GoldHeart fostering, and has agreed to see Missy through months of vetting and rehab – How wonderful is that?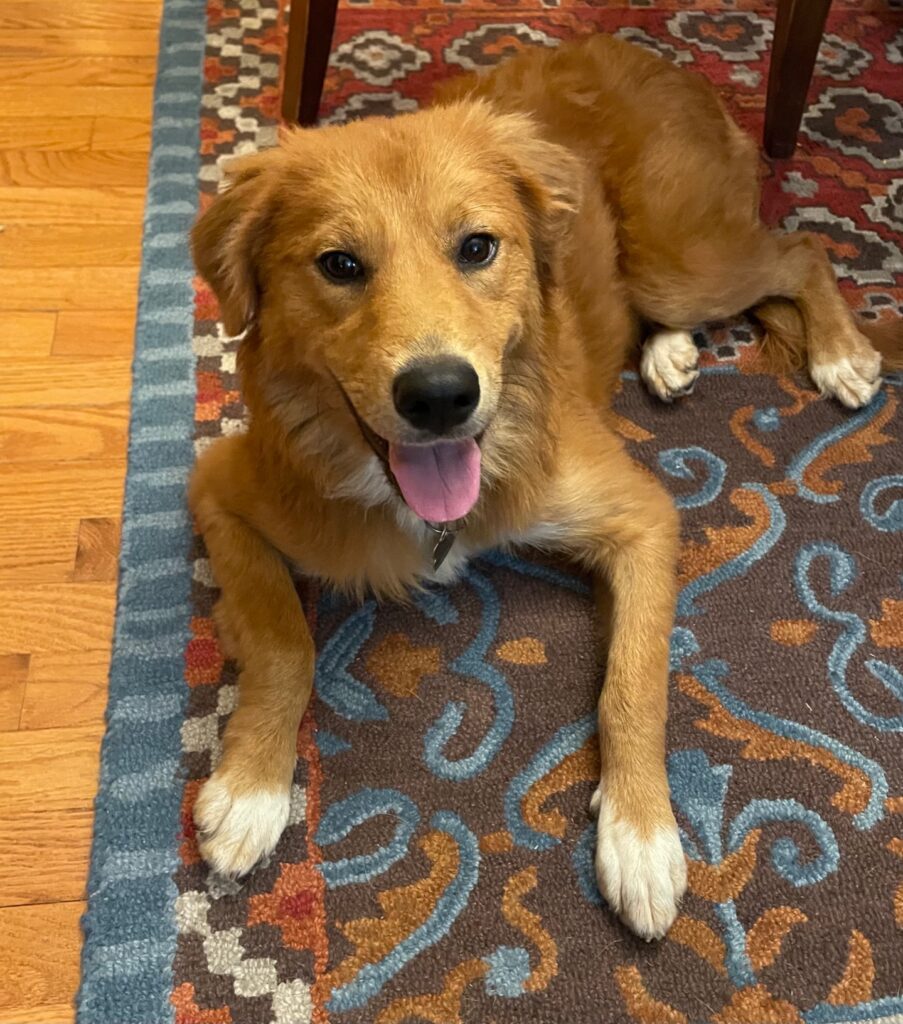 The worst news is Missy has hip dysplasia and at least one total hip replacement (THR) is probably recommended.  Cost for the THR procedure will easily reach $6-8K with rehab, and we are now checking with several orthopedic/sports medicine practices, to determine where and at what age the surgery should occur. In the interim, she has started on joint support, probiotics, and a NSAID to help alleviate her pain and discomfort.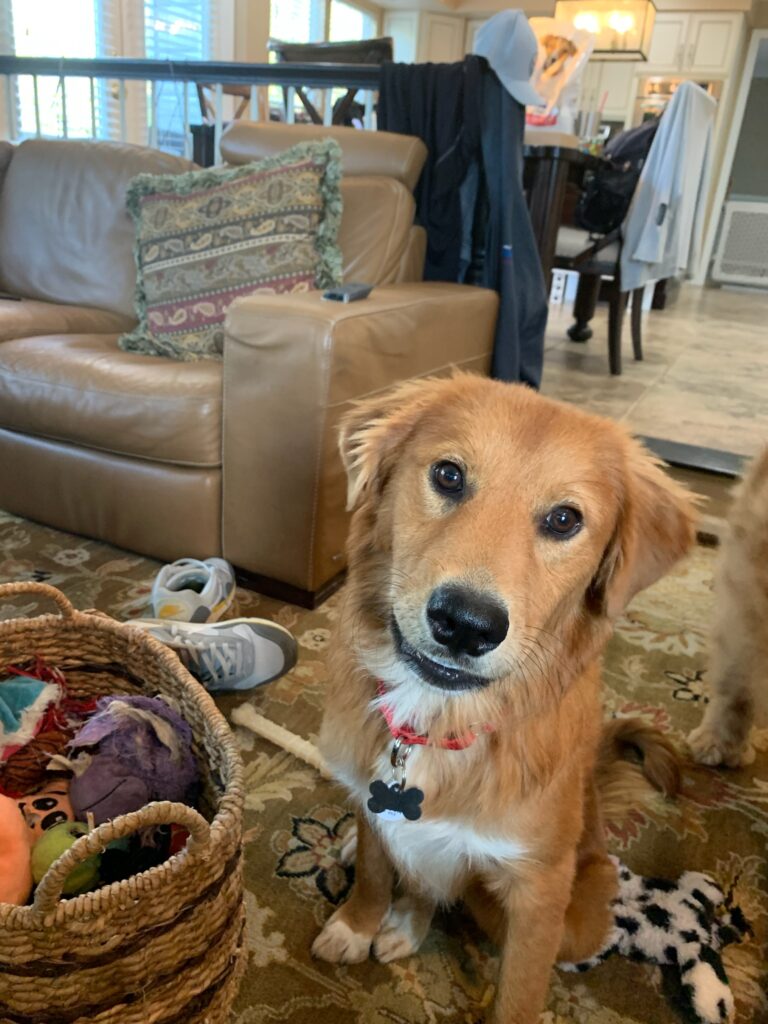 Despite the health challenges, Missy is a super sweet and loving girl. She loves her leash walk, hanging with other dogs and playing with all the toys in her foster home. Donations to support Missy's extensive and very expensive life changing care will be appreciated.
Donations to support Missy's care and the Long Term Foster Program will be greatly appreciated. Please click on the donate button — Thank you!