Thank you for your orders and supporting GoldHeart.
Order your 2024 Calendars and enjoy 12 months of Pure Love and show your support for the Rescue all year long!
During our Giving Thanks for Goldens Campaign, running October 1 through December 31, 2023,  all donations $100 or more will be mailed a complimentary 8-1/2 x 11 Calendar -  https://goldheart.org/donation/
Our 2024 Calendars are available SOON for direct order from our Supplier, createphotocalendars.com, with three sizes (and pdf version) available. All profits support our foster dogs! Thank you for your order and supporting GoldHeart.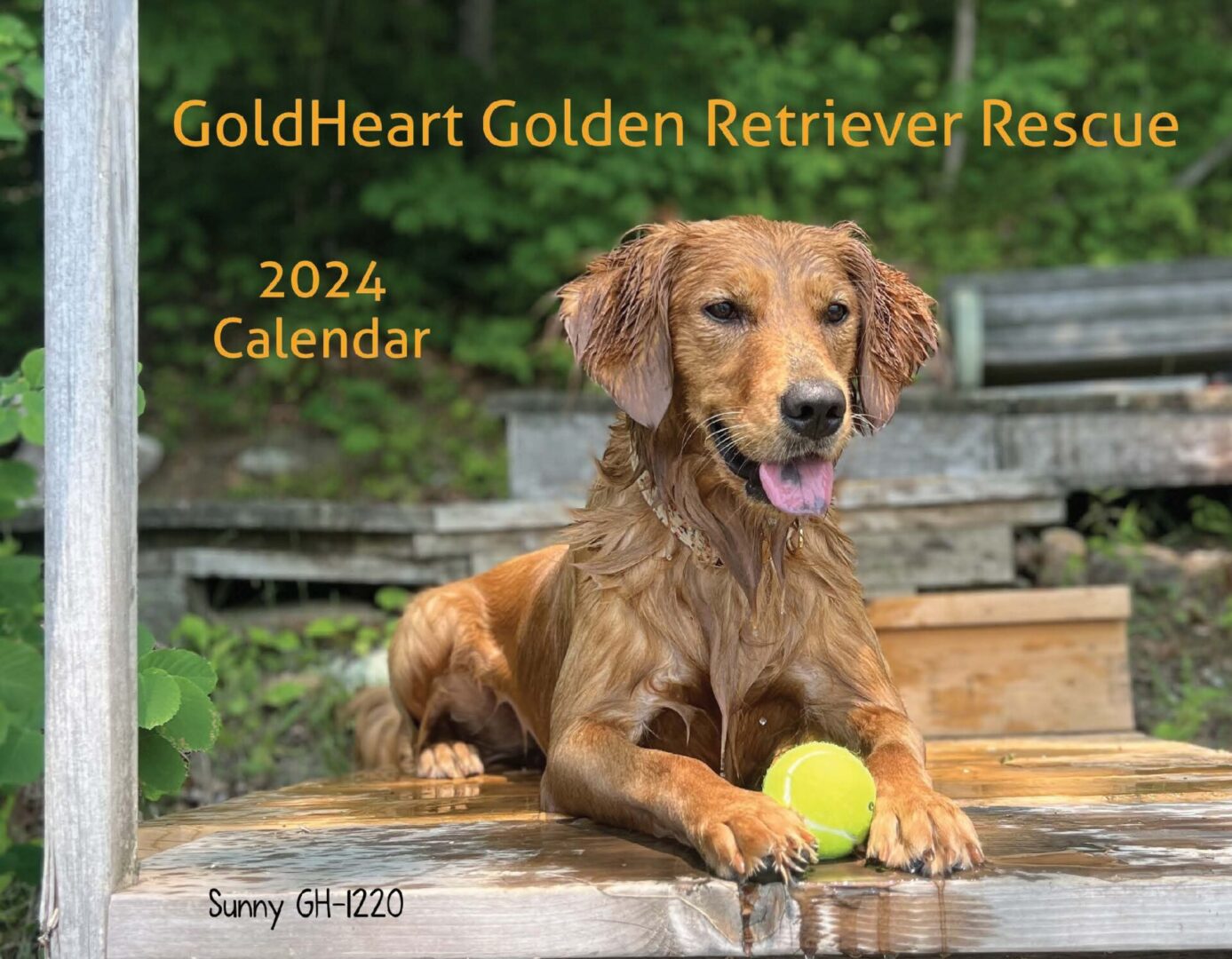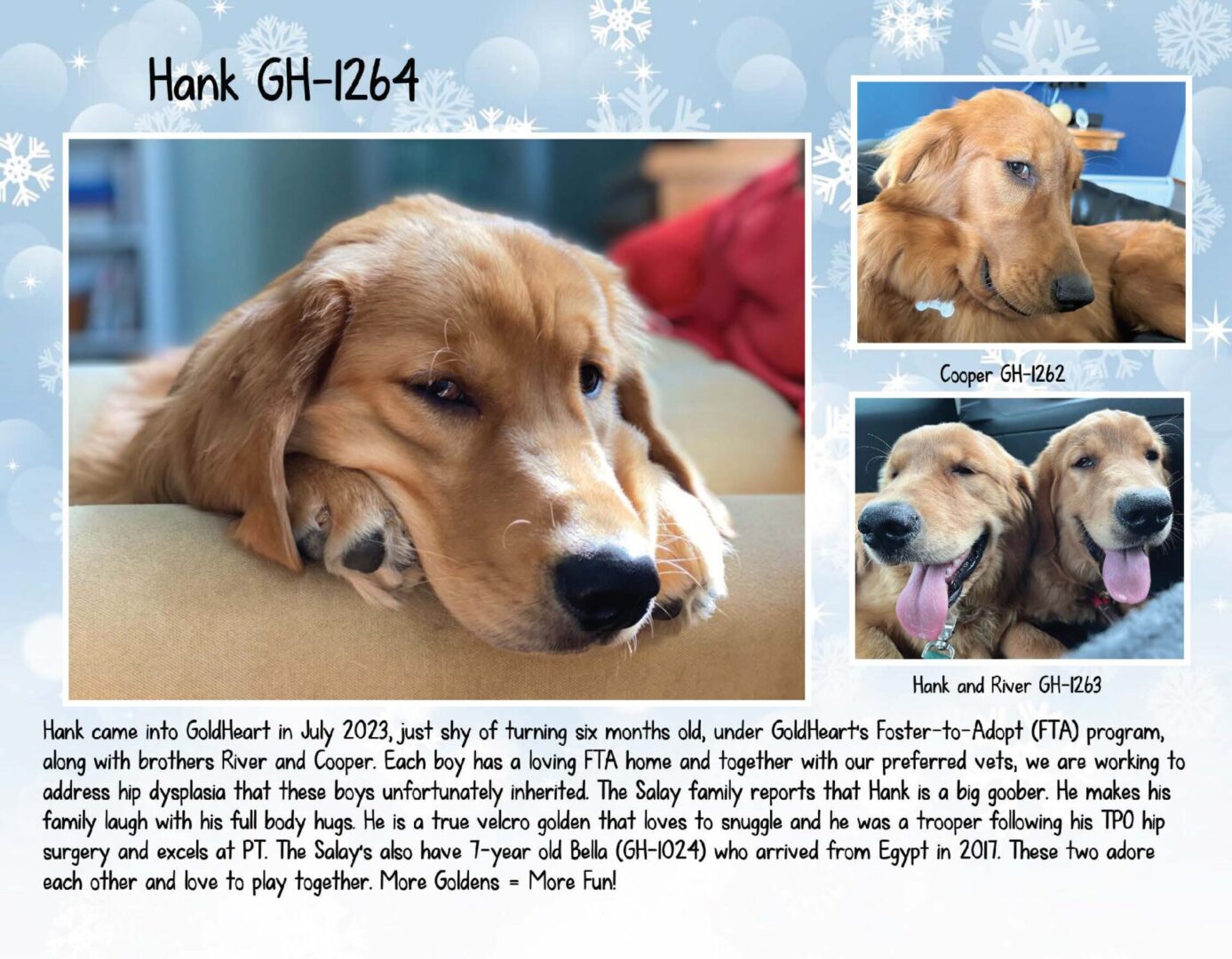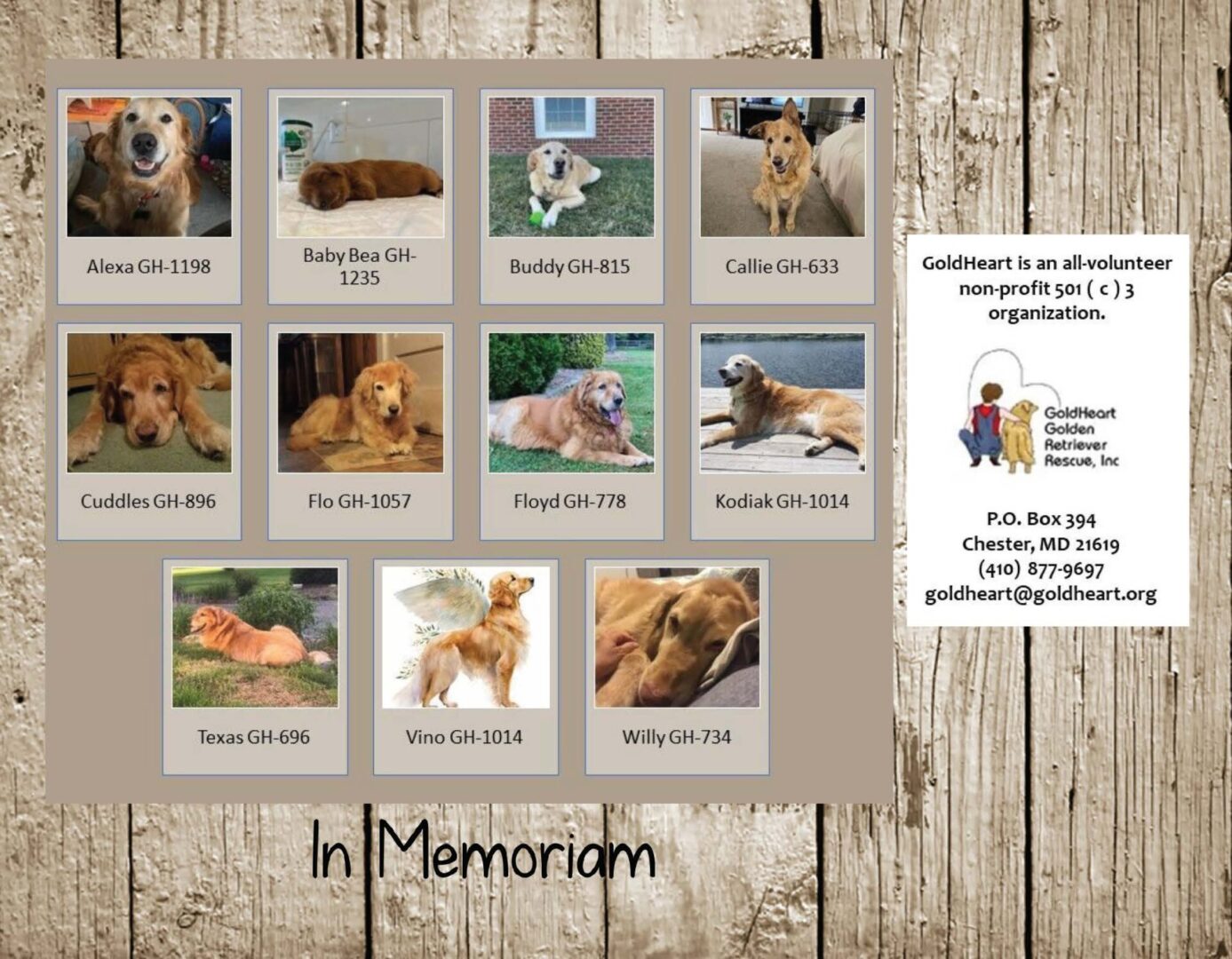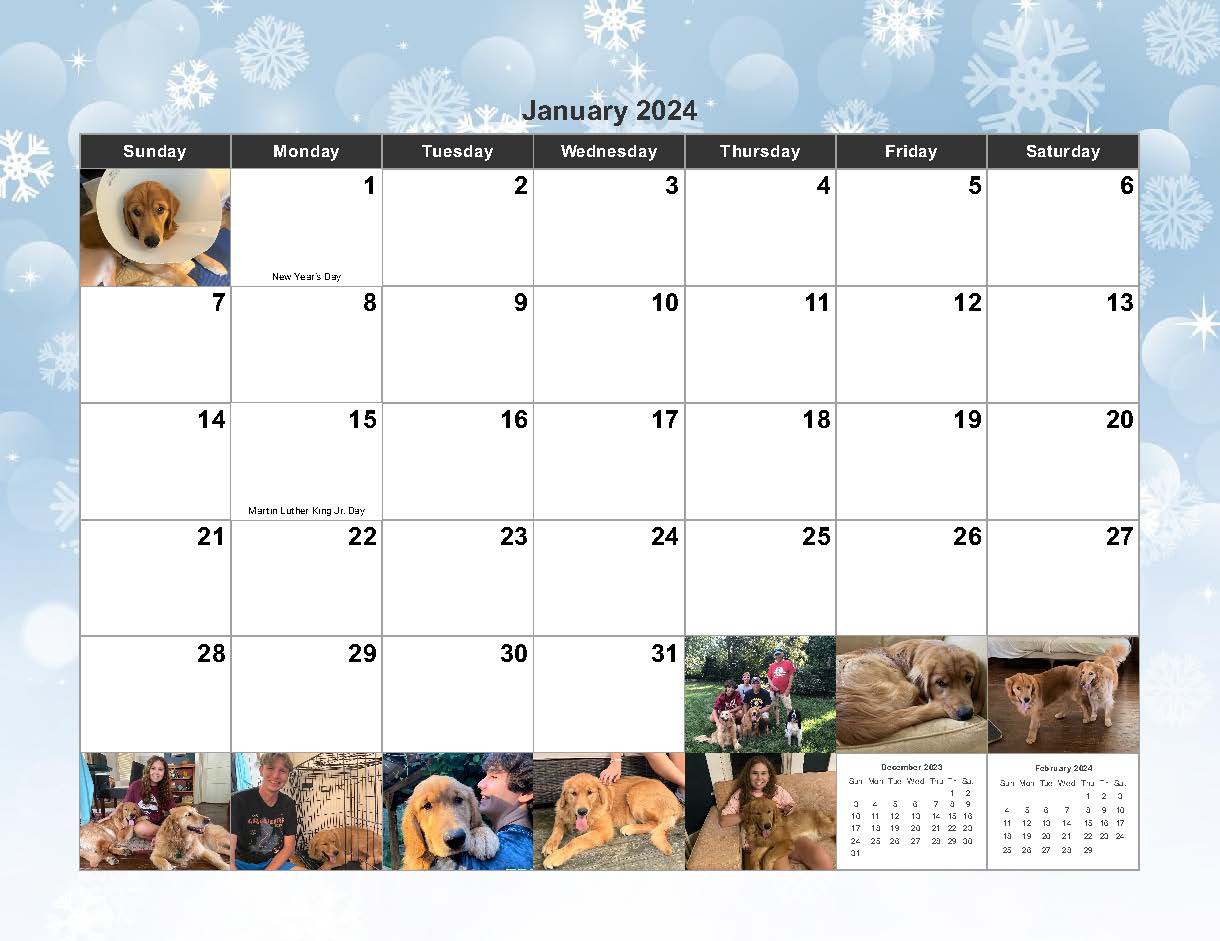 In the state of Maryland you can get your very own GoldHeart license plate. Email Melissa Bageant at mbageant@yahoo.com for more information.