Woof! Woof! I Love my Forever Home!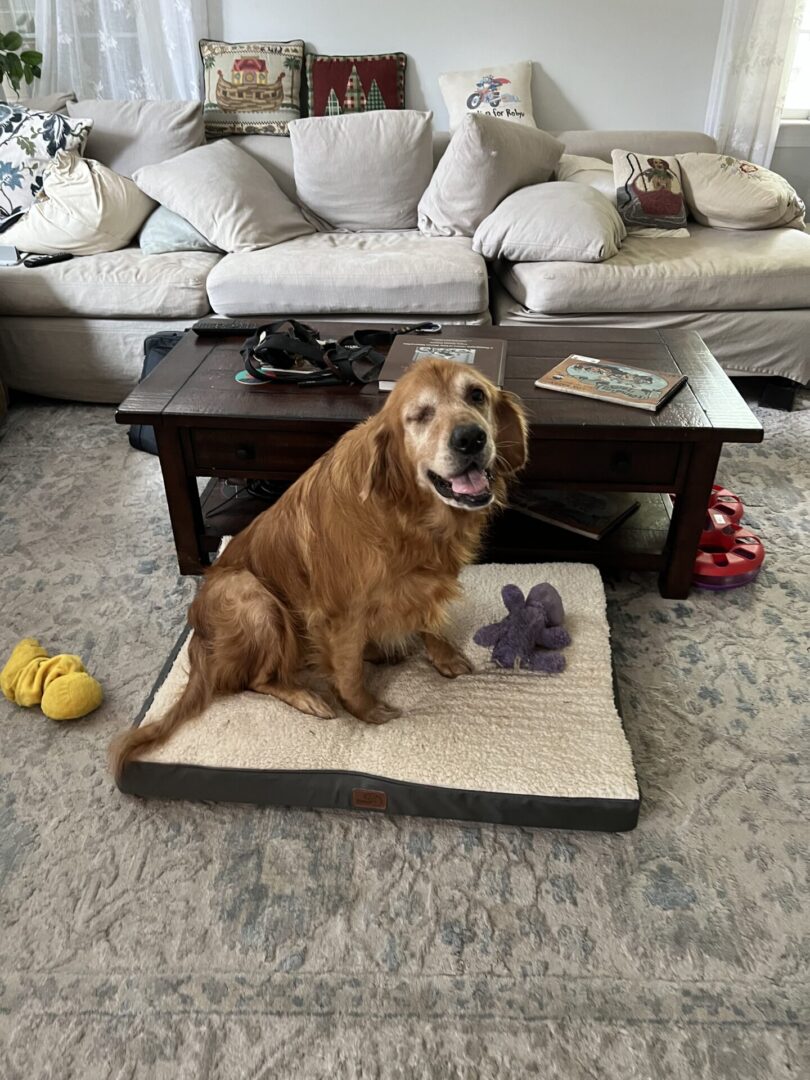 Meet Beautiful Piper. She is a gorgeous lass with a shiny red coat. Piper's mom died and her family gave her to the shelter.  She was transported to a shelter in NJ and then came into GoldHeart. She is now in her forever home and will have a wonderful second chapter.
Gender: Female, Spayed
Age: 10
Weight: 95 pounds
Health: Piper is now up to date on her vaccines, and both heartworm and flea/tick preventative. Since arriving, she has been taking Apoquel for itching. When she came into Goldheart she was covered in dirt, fleas, and had intestinal worms. Once Piper got a bath, she looked and smelled so much better. Most likely from neglect or boredom, Piper does tend to lick her paws. She is on a tapering dose, and is now down to 1 ½ pills a day of the Apoquel and it's working wonders. She has also been getting bathed twice a week with a medicated shampoo. At some point in her previous life Piper had her right eye removed. Goldheart doesn't know why it was removed or when. She gets around find only being sighted in one eye.
Personality: Piper is super sweet, affectionate, and loves to cuddle. She loves to rub up against your legs and get pets and rubs. Piper quickly adjusted to living in her foster home. She loves the sofa, the dog bed, and is fine being in a crate. She is just such a sweetie. Very easy to love and will adjust quickly in her forever home.